Department of Fish and wildlife

You are welcome to contact  us via phone or email with a copy of your Passport, or ID, or license # information so that we can attain your 1 day or fishing license for you. foreign passports are accepted.
415-830-4857 or info@yachtcharterco.com
To purchase a license you will need to provide:
1) (GO or Passaport, or ID or License #.),
2) date of birth,
3) phone number,
4), Height, weight, eye and hair color,

5) Address and country of each candidate,
6) Credit card information for us to process your fishing license.
You can do this on your own as well by phone or online.:
Call : 1.800.565.1458 and use prompt #4
This service is available 24/7.
All you will have to do is call the phone number, give your information to the live operator and write the confirmation # down.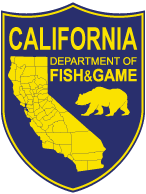 Please have your fishing license presentable at docking. Fishing licenses are not needed for children under 16 years of age.