Pier 1-1/2 EMBARCADERO  IS RIGHT BEHIND LA MAR RESTAURANT
Yachting in San Francisco is treating friends and business associates to a water adventure where they can experience new sights and a different way of life on private yachts. Tops in places to go and things to do with guests on your boat is a lunch cruise: boating to a restaurant with a dock for lunch. The food just tastes better, and the entire experience raises lunch to a new level. Anyone can drive there; only special people boat there. One of the best docking and departure docks is Pier 1-1/2 in  San Francisco Bay behind La Mar Cebicheria restaurant. The spectacular views from the water, the great weather, and the richness and variety of the food can not be matched elsewhere on this planet.  Perhaps best among of the best destinations is Pier 1.5, the new public guest dock built and maintained by San Francisco Waterfront Partners.   Almost next door to the Ferry Building Marketplace, you can virtually take your boat around the world. With just a few steps from your mooring, you can visit restaurants offering cuisines of Peru, Vietnam, the Mediterranean, Mexico, and, of course, the full scope of the US, from hot dogs to clam chowder. They are: La Mar Cebicheria Peru, the Slanted Door, MarketBar, the Southwestern Grill, Taylor's Refresher, the Hog Island Oyster Co., and the San Francisco Fish Company. If that is not enough, you can snack at a wine, cheese, and bread bar, and, for dessert, get a latte at coffee bar or a gelato.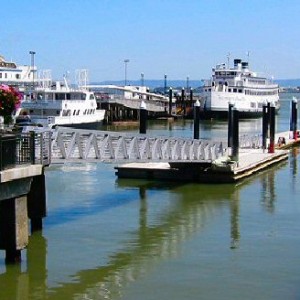 PARKING LOTS WITHIN THE PIER 1-1/2 VICINITY
MAKE A DINER RESERVATION AFTER YOUR YACHT TOUR  AT "LA MAR CEBCHERIA"
DIRECTIONS  ——>  DRIVING & PARKING DIRECTIONS  <– CLICK FOR DIRECTIONS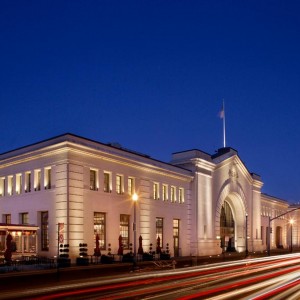 Yacht Charter Co will not assume any responsibility for the safekeeping of vehicles, or any liability for theft or damage by third persons, by virtue of these parking regulations.