Marine air conditioner marine air compressor florida yachtsPioneer of Marine Reverse Osmosis Desalination in U.S. Serving Marine Refriferation Systems for Yacht/Boat Industry worldwide.
Marine Air Conditioning Systems to Multi-ton Chilled Water Systems for super Yachts, Marine Boat Refrigerators & Yacht Water Cooling Systems.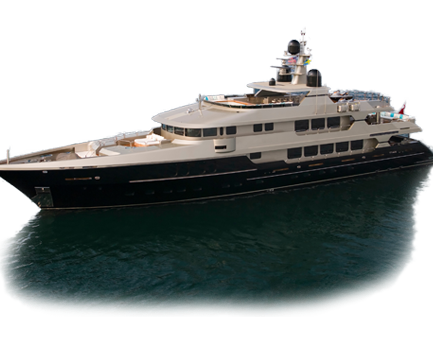 Manufacturers of Compact, Economic Marine Watermakers used in Boating industry. 
Elite Marine Yacht Services, LLC
Marine air conditioning, refrigeration, water makers, chilled water plants, air purifiers and self-contained air conditioning systems for marine boats and yachts.
Q. So what's Elite Marine all about? It's hard to tell from the name.
When we named this company Elite Marine, we wanted it to mean something. Even though the word elite is somewhat of a generic term, it describes what we are all about. We're an air conditioning and water maker company that sets the bar very high for customer service, industry knowledge, and quality of workmanship.
Q. There are a lot of companies in the industry that do what you do. Why should yachts choose your company?
We're exceptional with chilled water refits and we're highly focused on indoor air quality. We've solved ongoing air quality problems for yachts that have resulted in maintenance savings for the boat as well as creating and maintaining a healthy environment for crew and onboard guests.We design and install equipment for great reliability and ease of service. We're a master dealer for Marine Air equipment and a long-time Cruisair dealer.We're remodeling our new location to make room for a huge amount of inventory and we're launching our parts department to give our dealers and customers a convenient location to source parts and equipment.
Q. Are Elite Air Conditioning and Spot Zero related?
Yes, they are related. We took our years of experience with reverse osmosis desalination and created the Spot Zero fresh water reverse osmosis system. This is a great solution to the problems that dock water supplies impose on yacht finishes.When the popularity of the process began skyrocketing in 2010, we separated the two entities to form Elite Marine Air Conditioning and Spot Zero.
Q. How long has Elite been in business?
Elite Marine was founded in 2004 by me, Ben Koppenhoefer. At that time, I was the sole employee and since then I have hand-picked each employee and technician. We now have a happy and dedicated crew of 11 employees. You can see that in both our service and customer satisfaction.
Q. Tell us more about your technicians.
Our service manager is Jack Robinson, a retired U.S. Navy engineer who specializes in air conditioning, refrigeration and engine room operations. First and foremost, he runs a tight ship. He directs two senior technicians who oversee Elite Marine and daily tasks.The senior technicians have more than 10 years in the marine industry. We have a lead installer that directly supervises medium-sized projects and all new installations. His workmanship is almost an art form.We have a fabricator who prepares products for refitting. He is a master at design and has an extensive, 30-year career in yachting.We have several mid-level technicians who are led by the seniors. Three of them served as crew members and four hold captain's licenses. We know what captains want, need and expect when providing all service calls to any size vessel.
Q. Who will crew talk to if they call Elite?
Our office manager, Michele Caspari, is a dedicated yachting professional. You can always count on her to answer the phone, be informative and get right back to you. She's our representative in the Marina Mile 84 Association.Once your service has been scheduled, our service manager and senior technicians take over. We stress "communication" as the utmost, highest priority.
Q. Can you help yachts that are not in Ft. Lauderdale?
We're available to be dispatched anywhere in the world at a moment's notice. Our passports are full of stamps from all over the Caribbean as well as South America.
Q. Where are your main operations?
Both companies are located side-by-side in the heart of Marina Mile / SR 84 in Ft. Lauderdale. We are two blocks south of Lester's Diner at 2786 S.W. Third Ave (33315). We can be contacted at 1-954-763-9677 or e-mail us at info@elitemarineyachts.com.