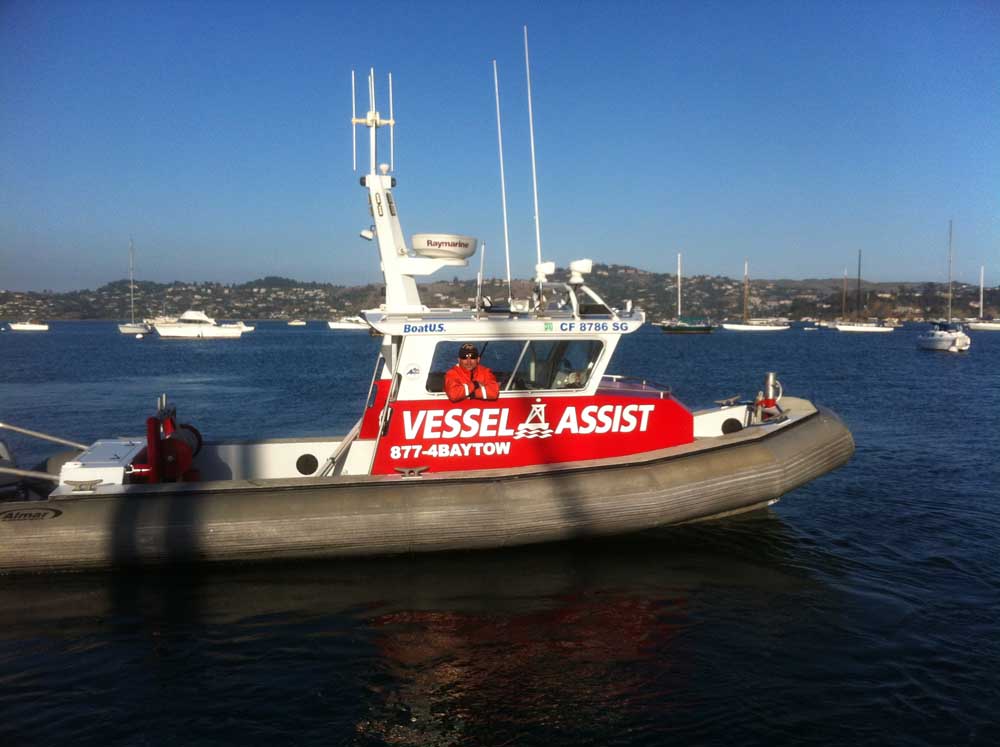 Captain Josh Waldman Captain San Francisco
Yacht video with Captain Josh Waldman at the helm of the yacht
Captain Joshua Waldman 415-350-5524 joshua.photo@gmail.com
EDUCATION: University of Oregon, Eugene Bachelor of Arts, Geography with a minor in Spanish
50 Ton Masters License, United States Coast Gaurd Merchant Marine Captain License # 2801068 Towing and Sailing Endorsed 3 Panama Canal Crossings Sailed over 30,000 international nautical miles
WORK EXPERIENCE: Boat Captain San Francisco, 2000 – 2009 June-September 2000: First Mate on 43′ Delta Motor vessel "Blue Runner", Salmon Fishing charters in the Gulf of the Farallons. September-December 2000: first mate on 43′ Delta, motor vessel "Hog heaven" Salmon Fishing in the gulf of the farralons. September 2000: Captain 25' Farallon Commercial Salmon fishing in the Gulf of the Farallons. November 2003: Delivery of Tranquilo 45' Jeaunneau sailing vessel; San Francisco to San Diego. Ocean Miles
February 2006: Delivery of Tranquilo from San Diego, California to Key West, Florida, via The Panama Canal. Total of 7,500 Ocean Miles April 2006: Hornblower Yacht delivery of 125' steel ferry vessel from Boston, Massachusetts to San Diego, California via the Panama Canal. Total of 9,000 Ocean Miles. June 2006: Delivery of Tranquilo from Key West, Florida to Rio Dulce, Guatemala. 1,800 Ocean Miles. July 2006 to October 2006: Rebuilt a 37' Irwin sailing boat, Guatemala. October 2006: Delivery of Tranquilo from Rio Dulce, Guatemala to Boca del Toro, Panama.Total of 1,200 Ocean Miles. December 2006: Delivery of Tranquilo from Bocas Del Toro to Cartagena, Colombia. January 2007: Delivery of Tranquilo from Cartagena,Colombia to San Blas, Panama August 2007: Delivery of Tranquilo from San Blas To Caratagena September 2007: First mate 75' Tug boat Dredging SF Bay for Salt River Construction Company.
May –July 2007: Captain on 45' Jeaunneau sailing vessel "Magellan" from San blas Carribean sea crossing through the Panama Canal, on to Galapagos islands,Ecuador. Then crossing south pacific ocean to Marquesas islands, on to Toumotu islands, on toTahiti. Total of 5,000 Ocean miles. July-August 2007: First Mate 90'ft. Jongert luxury Sailing Yacht in the Marquesas islands South Pacific. Total of 1,000 Ocean miles.
Sept-January 2008: Captain 30 ft farralon, conducting oil recovery operations, San francisco bay, for National response Corporation. May-september 2008: First mate on Big Kahuna 75ft Motor vessel in Lahaina, Maui. June-August 2009: Captain Georgia Page, 40 ft Protector, San Francisco Bay.
June 2010: Captain 43′ Delta, Motor vessel Blue runner, Sport-fishing charters, Bay and ocean cruises. July 2010-present: Captain Vessel Assist San Francisco, 27' Almar, Commercial assistance towing, Ungrounding, Salvage, Diving. Property Management Construction Foreman Waldman Management Group, San Francisco CA August 2009 – present Oversee and manage construction of residential and commercial property. Responsible for completing projects and creating schedule for work crew. Planning of day to day operations to increase productivity. Meet strict deadlines with superior quality of service and end result.
Retail Sales Associate Patagonia, Santa Barbara, CA 2004-2005 Customer focused retail sales and business development. Implemented marketing plans to attract new clients and encouraged fellow co-workers. Participated in company meetings to report end of the month totals, products sales, service revenue, and net gross.
CERTIFICATIONS 50 ton licensed Captain Towing and sailing endorsed Certified in CPR and First Aid
PADI Divemaster #256543 TFIC Card> Fluent in Spanish
TRAVEL: Galapagos islands, Ecuador,Tahiti, Morocco, Israel, Egypt, India, Nepal, Bhutan, Papua new Guinea, Cambodia, Vietnam, Thailand, Indonesia, Philippines, Brazil, Colombia, Peru, Bolivia, Venezuela. Also sailed both pacific and Caribbean coasts of Central America. References available upon request